With the rapid development of e-commerce, people's shopping methods have shifted from offline to online. Online stores have provided great convenience for people's shopping, but also brought huge challenges to merchants. How do increase sales? Among them, page optimization has become the most critical link
On-Page Optimization Defined
On-page optimization or on-site SEO is a practice done to organize website contents through a list of keywords aimed at improving the website's search presence and traffic. Title tags, content, headings, and internal and external links with keywords are some of the elements in a page-aligned for better on-page SEO.
On-page SEO aids in making Google understand every piece of work included in your website. When you're able to make Google get what your content means, higher ranking, more organic conversions, and traffic are all yours to enjoy. This means that every time someone researches Google, your website, depending on the keywords you used, will be on top of the list. Optimizing each page is just perfect if you aim to gain more conversions and revenue.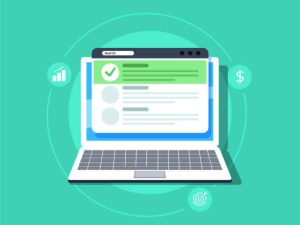 Importance of Using On-page Optimization
There are a lot of things that SEO cannot do alone. On-page optimization, each topic can be properly aligned to ensure that it is what appears on the first click. Other than just optimizing the web pages, on-page SEO also has other more important uses such as the following:
Enhances the SEO ranking of your website
Like what has been discussed earlier, it is easier when you're able to make use of keywords that link customers to your website. Those keywords you gathered from your research should be the invisible hand that guides potential customers to find your shop. A higher ranking can result in better brand search activity.
Attracts more local customers to your shop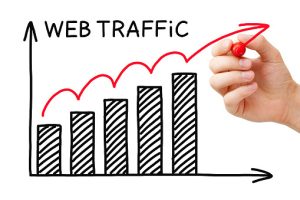 Location is a big factor in a customer's decision to buy. That is why about 50% of searches were based on location, higher than those of mobile searches. On-page SEO allows you to reach even those that are in the local areas near you.
Helps gain more traffic over time
Once your on-page SEO successfully puts you on top of all competitors on search engines, it will be faster for customers to see your shop. Customers will immediately get the idea that you know what they want when they see that you present them with information related to their search intent. More traffic is achieved as well as more leads for your website.
Creates awareness among new and existing customers
If whenever a customer searches about one of your products and sees your website ahead of other competitors, brand awareness will eventually be developed. Once such awareness has been established, customers will directly go to your website for help and not look further on other sites.
Longer customer's length of stay
Producing good quality content and using the right keywords greatly help in effectively applying your SEO strategy. Naturally, if your content is hard to understand, misleading, or confusing, the tendency is for your customers to feel bored and just leave. Headings and subheadings in content help your on-page SEO boost dwell times through higher ranking.
Helps increase conversion and sales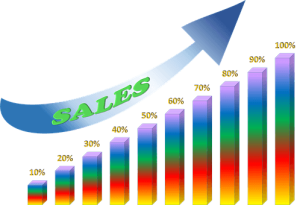 A nicely-written content generates more leads and conversions. Your expertise will be known to your customers and they'll find it easier to search for your product or service. An improved ROI can also be achieved.
Easier to manage
Adjusting your page content is so much easier with on-page optimization than off-page. It is more convenient to manage and control to help improve your rankings.
Creates credibility and trust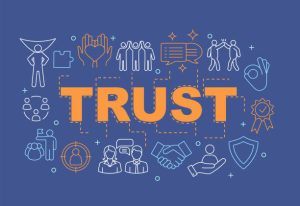 Another wonderful benefit of on-page SEOs is that they allow you to share your expertise and experience with customers. This will gradually develop trust among customers as they discover your credibility. You'll later on gain long-term success for such customers who trust your business 100%.
Best Practices for On-page Optimization
Effective on-page SEOs are the results of the best practices created by brands on their websites. For that, a list of the top tips on on-page SEO is provided.
Choose the best and most searched details. Keywords should be used as a 'key' to the heart of your customers. These are the words and phrases you can find that are related to your product or service.
Align your content well. When Google detects information that is from your content, it will read the content. Keywords may be used for major places like the heading and sightreading.
Choose URLs that are easy to remember. Make sure to name the pages of your website in connection to the services and products you have. Such titles appear also in the URL of your website.
Use SEO in your meta tags. These tags refer to the keywords used in the headings, titles, and subheadings. Always remember to write meaningful content with the help of your keywords. These meta tags do not appear on your website but only on the results page.
Include internal links. Doing this will allow customers to navigate and discover more about your website. These are clickable links that lead to other related pages on your website to further help you find what you need.
Share valid contact numbers. Most of the time, sharing your exact location and contact number impacts how customers decide to buy from your shop. Search engines are also capable of including your website whenever they search based on the geographical area.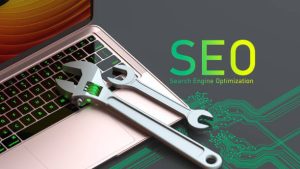 Top 3 On-Page Optimization Tools for Your Business
Ready to get your on-page optimization process done for your business? Choose one from the top 3 on-page optimization tools you can try for your business.
– One of the leading on-page SEO tools, allowing customers to analyze your page with one click. It can show you the speed of the page, duplicate tags, duplicate content, and broken links. SEOCrawler lets you automate processes and tasks that will take longer hours when manually done. The time you're able to save from it can be used for other tasks, thus, providing you with more income.
– Allows you to have a glimpse of the keywords that rank and are used by your competitors. This feature is great for businesses that have a wide range of topics and services. Ahref's also let you see the keywords used in other pages and have ranked for.
– Checking the content's uniqueness to avoid plagiarism is a must and is possible through Copyscape. It's a serious crime today to copy other people's work and own it to sell or take advantage of. Thus, if you're selling content to customers, you must keep their orders original and plagiarism-free.