E-commerce is taking the business industry by storm, with retailers selling their products online instead of the traditional physical stores. For this reason, there is always a need to create e-commerce stores that showcase a perfect combination of functionality and aesthetics. Magneto, BigCommerce, and OpenCart are among the most popular e-commerce portfolios.
Nonetheless, Shopify is an excellent choice for retailers looking for efficiency and quality, in tandem with simplicity and incredible features.
What's Shopify suitable for?
Shopify is an impressive store that sells services and goods that require marginal configuration. You can retail one or several products by simply implementing a progressive Shopify homepage sector as per your venture's needs. Ultimately, this will surge your ROI and amp your business revenue.
Here are some advantages of the Shopify platform;
1. It's easy to use
The main objective of entrepreneurs is to boost sales without having to be pulled down by advanced technology or other complex administrative responsibilities. Substantial benefits offered by Shopify, compared to other e-commerce portfolios, include help with managing your business's technological requirements and access to various handy interfaces. Again, Shopify is a potent hosted portfolio that'll as well take care of your transaction processing duration.
2. It's reliable and safe.
If you have an e-commerce store, you'll constantly deal with delicate client details, including credit card information. Therefore, the e-commerce site you go for must be secure, swift, and without any technical hitches.
One of the best pros of having a hosted solution is that it is reliable. Shopify takes care of all server upgrades and maintenance to keep your business and shopping cart accessible at all times and make sure that the pages load swiftly.
Moreover, Shopify enables SSL certificates for your venture to encrypt all information and pass it via a safe network. Plus, this platform will handle PCI compliance for you, which is necessary when handling credit cards.
3. 24/7 customer service
There are experts available 24/7 to help you with any hitches. They will answer any questions you might have about running your online shop. Besides, other helpful community forums and documents are obtainable on the Shopify Help Centre. Shopify's customer service is more reliable and accessible than other e-commerce portfolios.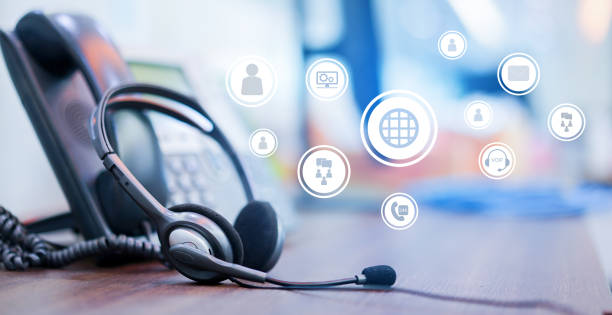 4. Mobile-friendly
Nowadays, people prefer to shop from the comfort of their homes with their computers or on the go with their smartphones. For this reason, it would help if your e-commerce site is mobile-friendly. Shopify is engineered with mobile-friendliness in mind, and your shop will run smoothly despite the gadget utilized to access it. Plus, you can effortlessly manage your Shopify store from your Android Application or iOS.
5. Marketing and SEO tools
It's a good idea to have an attractive online store; however, if there are no customers or visitors, you'll be shutting down within no time. For this reason, it would be best to join Shopify, as one of its most significant selling points is its potent SEO features. This will come in handy in promoting your site, making it rank better so your clients can find you.
Additionally, you'll have access to cutting-edge analytics to show you where your clients are coming from. This way, you can make your marketing moves accordingly. Besides, the app store offers you access to a wide range of marketing tools like social media incorporation, email marketing, and email reviews.
Shopify also lets you develop discount codes. Again, gift vouchers and social media icons are available and integrated into different themes. All the same, if you feel dazed by digital marketing, the Shopify Kit will be helpful. It behaves like a virtual worker, executing and recommending marketing moves depending on your store's performance, audience, and products.

You may Also Like:
Best Shopify Apps to improve your buiness 2023
How to increase sales
Now that you know the advantages of having a Shopify account, it's time we delve into a sales increase. Boosting your online sales is the main objective of most ventures. Within the last three months, Shopify has experienced a decade's worth of e-commerce growth, with an entire revenue of 97 %. All the same, Shopify's popularity is not surprising, considering its impeccable services and features.
This portfolio is engineered to assist individuals in building their online shops with a wide array of in-built features and apps at their disposal. It lets ventures sell products on their website and across numerous social media platforms and marketplaces. But, how do you increase sales on Shopify? Let's find out!
The basics are essential.
Your Online Shopify store obviously looks good, but if you're not selling as expected, it could be an issue. So, enhancing your store is an excellent place to begin when you want to increase sales. Here are some tips for increasing sales:
Be mobile-friendly
Shopify is designed to be mobile-friendly. But, every now and then, it would be best if you checked to see how well it will behave on a smaller screen. You can also utilize Google mobile test to ensure your store works for all clients.
Improve your pictures` quality
The first thing online shoppers look at is the image of your products. Do you have good pictures of your products? Ensure that your products pages have numerous high-resolution images with decent backgrounds that showcase them clearly. When it comes to images, it would also help if you hired professional services, particularly if you're unable to take top-quality pictures yourself.

post-purchase experience:
The post-purchase experience can have a significant impact on customer loyalty and brand reputation. Be mindful to those links:
1.Customer Support: Including a link to customer support can help customers get in touch with the brand if they have any questions or concerns about their order.
2.Order Tracking: Customers want to know the status of their orders. Don't upset buyers, try using a order tracking app like TrackingMore to update those information to your customers.
3.Returns: Clear return policy can help customers feel more confident in their purchases and improve their overall experience.
Social media
Shopify stands out at promoting multi-channel retailing. This means it is simple to utilize external sites to retail your products. Since you want to increase your Shopify sales, you can connect your store with these channels:
Facebook
Tiktok
Google
Pinterest
Instagram
Social media marketing is an excellent way of pulling traffic towards your store. Again, it's an affordable way to build your store's identity and boost sales. Besides, multi-channel retailing does not have to be expensive. You can do plenty with social media retailing cheaply or even for free.
Nevertheless, you can spend extra funds on paid advertising. Shopify has tools for developing incredible product ads. These tools are accessible on your Shopify store, and if you have any issues, you can always contact their customer service.
Email marketing
Begin creating email marketing campaigns that will keep your store on the clients` minds and increase your sales. For every dollar you spend on email marketing, the returns are $45. Therefore, the more you spend, the more you`ll sell.
Use SMS for improved engagement.
SMS marketing is becoming just as handy as email marketing. You can directly send marketing SMS to the phones of your customers. With adequate opt-in, shoppers don't mind receiving any offers via messaging and might even prefer texts to other methods of communication.
Moreover, you can use the anonymous route through web pushing messages, which will get browser opt-in and offer users essential jolts right where they shop without needing to utilize client information.
Paid advertising
The last thing to do to increase your sales is to develop paid ads campaigns for your target group. While you can try taking the top organic position on Google, paid ads are usually at the top of the search results. Fortunately, you can get here with paid ads as well as Google shopping ads.
Conclusion
Due to the wide variety of e-commerce stores and websites, internet users have become increasingly picky. If your website is not loading fast or mobile-friendly, clients will move on within no time. The Shopify interface has multiple features to make your store easy to use and manage, letting you concentrate on sales.