Quick Guide:
1. How did Shein beat Zara?
2. Key strategy No.1 Brand Building
3. Key strategy No.2 Audience Research
4. Key strategy No.3 Social Media Marketing
5. Key strategy No.4 Post-purchase Experience
Shein is becoming the most popular shopping app in North American Google play;
How did Shein beat Zara?
Shein, a Chinese shopping website, could be the largest you've ever known of. Fast-fashion retailers are intruding on the domain of more established competitors such as Zara. As per Euromonitor, it has grown to be the world's biggest exclusively online fashion house in terms of self-branded product sales.
As per data from software tracking organizations SensorTower and App Annie, Shein's gradual climb has hit a crescendo, with the quick fashion e-commerce application taking the throne from the finest applications in the shopping categories of Android and iOS in the US.
Its rise has been discreet because, amid a reported worth of $15 billion, the business keeps a low profile and avoids making itself visible to the media. In an in-depth piece on the firm, China-focused internet expert Matthew Brennan nicknamed the app the "TikTok for e-commerce."
To stay ahead of the competition in the online apparel sector, you must change tactics regularly. Shein's success proves that its marketing strategy, founded on a genuine grasp of the younger generation, is effective. The shopping app aims firmly at the "Gen Z" social-media age, attracting younger buyers in an increasingly saturated fashion market by leveraging influencers on TikTok and Instagram and discount vouchers.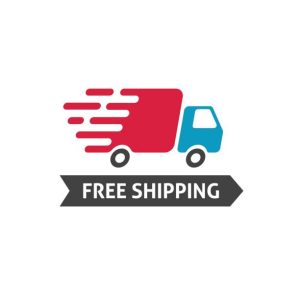 Shein also outperforms its competition in terms of speedy delivery and low rates. With pioneering in-house advancements, the corporation is becoming increasingly vertically integrated. The average delivery time is six to eight days. Processing takes 1-3 working days on average. Premium delivery is also available, guaranteeing arrival in 2-4 days.
Shein uses its channels to encourage an engaged community of like-minded customers actively. They include thorough expert reviews on their online and mobile shops and a style gallery where customers can share their outfits and tag things with their style references.
It provides low-cost styles and updates its app weekly with loads of new designs. As per a current Societe Generale cost survey, the cost of a dress is almost half that of Zara. Shein is unique in that it manages its entire manufacturing chain, from prototype and design to production and procurement. Each phase is extensively mechanized and connected with the others, allowing the company to produce many new goods per day, each adapted to local locations and user preferences.
The concept is similar to Tik Tok, which matches content providers with users in real-time by utilizing algorithms to learn their behaviors. Shein is in charge of its supply chain. That's how the fast-fashion behemoth keeps its website fresh with new looks.
Fast-fashion retailers such as Zara would make news by releasing loads of new designs every several weeks. Shein is said to be adding 2,000 new outfits every day now. It is alluring enough for the typical consumer, but it's even more so for content producers who buy in volume from Shein to create haul movies.
These videos regularly receive millions of hits. The more products you can unbox in a video, the better. Shein has become a go-to store for anyone shooting hauls that can also introduce new consumers, thanks to its seemingly limitless style choices and inexpensive costs.
Shein is especially popular among content makers since its affiliate program allows anyone to generate income. It continues to build and keep its consumer base by letting anyone become an affiliate. Anybody who enrolls to be an affiliate is likely to continue purchasing with Shein while also providing free marketing for the brand to earn a commission.
The shopping app works with influencers and celebrities such as Madelaine Petsch and Addison Rae on paid partnerships and sponsored content with influencers with lesser followings. These collaborations help Shein achieve new customers and expand the brand into one that people want to wear after seeing celebrities wearing it.
Shein's reward system keeps you from purchasing it no matter how it gets your attention. It's no wonder that certain Chinese market techniques have crept into Shein's worldwide approach as a Chinese business that has become tremendously popular worldwide. Shein tested the seas for Chinese firms trying to expand internationally, determining which market techniques would work and which will not.
Key strategies to boost Shein become No.1 Fast Fashion Shopping App
Shein uses a complete marketing strategy that involves social media, short online videos, user-generated content, live streaming, and search engine optimization to get buyers engaged in its apparel. Key customers and influencers in Europe, the United States, and abroad display Shein's swimsuits, skirts, casual, and trinkets clothing on Instagram, Facebook, YouTube, and other social platforms, receiving these items for free as compensation.
No.1 Brands and products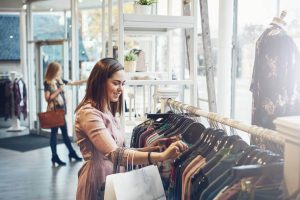 Shein's website has different exclusive items selected by Shein stylists and designed for the web retailer and clothing, shoes, and cosmetics from retail partners. Buyers will find the catalog easy to navigate. All goods are categorized:
Models Size + and standard sizes

Sales and promotions

Seasonal collections

Style directions and fashion trends

Women, men, and children
Shein has a huge selection of products that makes buying online enjoyable. Customers never predict what they'll find in the shop, and the offerings change every day. Shein's product assortment is ideal for young, budget-conscious consumers who do not need a long-lasting expert wardrobe.
No.2 Getting in front of Gen Z's target audience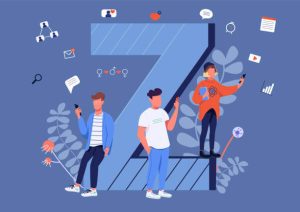 Its intended audience is price-conscious shoppers from all around the globe who like internet shopping. On the site, the most popular purchases are from:
Gen Z customers are primarily female.

Parents of children aged one to fifteen years

Shein's most important customer group is Generation Z. As a result, Shein's marketing strategy focuses mostly on young people. They want to be both different and socially acceptable.
The generation represents a huge market segment, but it necessitates different marketing methods. The same gimmicks do not fool Millennials as previous generations. For example, when it comes to fashion, 55 percent of Gen Z say pricing is the most significant issue.
Shein's channel mix includes a website, social media, an app, and a large influencers fashion network. Generation Z is more likely than other generations to find fashion businesses through social networks and targeted display ads. Shein's Instagram also encourages positive body image and self-love. It's equally important for young customers.
Also, it works with well-known Western stars who are popular among the youth. Katy Perry, Rita Ora, Lil Nas X, and Hailey Beiber, who represented Shein back in 2020, are just a few examples.
No.3 Social Media Marketing
TikTok Strategy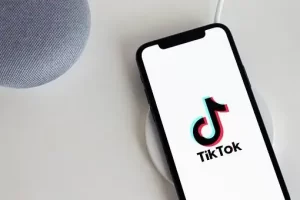 Shein is the most popular brand among Tik Tok teenagers. A continual supply of discounts and coupon codes drives shopping users of Tiktok like the wide variety of sizes and inclusiveness. Shein, for instance, comes in sizes ranging from XL-4XL. Shein has developed troops of fashion bloggers who support the business and share the hashtag Shein on TikTok.
Each month, influencers receive free stuff for their TikTok uploads. Others earn higher-than-average affiliate income on sales driven to Shein.com.
Youtube strategy
Shein, like Primark, has created a setting where customers can feel clever and knowledgeable while shopping for the right outfit in fashion. The store's vast inventory and not everything is always in stock constitute a challenge.
Customers are making movies about how they found low-cost items. They are excited to unpack and test their outfits. These things might not have been the correct Size or appear to be more inexpensive than the Web, but this danger adds to the excitement.
Influencers' affiliate program
Because Shein is a single brand rather than a marketplace like Amazon, the affiliate network is your only way to be a member of it. By introducing consumers to Shein.com, you'll earn money on all advised sales in affiliate networks. Shein Official Affiliate and Partner Affiliate Platforms are available.
How do Shein influencers make money?
They use social media to promote SHEIN.

A potential customer clicks on the posts.

The customer makes a request.

The influencer gets a commission.
No.4 Post-purchase Experience
Shein understands that the post-purchase experience is just as important as the shopping experience itself. That's why they implemented an innovative order tracking system to help our customers stay informed and in control of their orders every step of the way.
The secret is the TrackingMore order tracking system. Customers can easily check the status of their orders and receive real-time updates on their delivery progress. From the moment an order is placed to the moment it arrives at their doorstep, customers have full visibility into the entire process.
That's a way all e-commercer can boost their confidence in the brand and enhance their overall post-purchase experience.
Summary
Shein has a large volume of shipments needed to track and notify shoppers of the shipment status; therefore, Trackingmore is a third-party tracking platform to solve such issues.
It's a one-stop shop for all of Shein's tracking display requirements. TrackingMore is part of a growing network of tools and online marketplaces that can benefit from shipment information.
They are a B2B order tracking software that enhances the customer experience after the sale. They built a robust, end-to-end Post-Purchase solution to control consumer expectations, promote brand loyalty, and drive sales.
A parcel monitoring and delivery alert tool is available from TrackingMore. It provides a customized tool that you can embed into a user's site via an API. To transfer shipment details, the program can be coupled with various e-commerce markets (such as Magento, Shopify, Ali Express, eBay, and others).
The company's technology is interoperable with over 450 different courier services (like DHL, USPS, UPS, ChinaPost, FedEx, and many more). Real-time notifications, a Shipping time calculator, and more features are available. It has a mobile app for both iOS and Android devices. FanFiber, Sun You, Shein, Quantium, Zulily, and others are among their clients.